Runners Injuries
Runners injuries can develop a unique set of conditions, however a majority of them are related to stress fractures, joint inflammation or tendon overuse. Individuals putting on several miles a day tend to exacerbate any potential condition.  The repetition of motion and micro trauma can turn an everyday run into a painful experience.
Tendon Injuries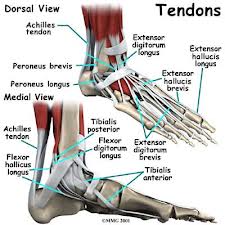 Tendons are structures that connect bones to muscles.  Tendons are responsible for creating motion across a joint commonly referred to as extension and flexion.  Sheaths containing synovial fluid help to lubricate and minimize wear.  Check out the Tendon Pain Page for more information on tendon injuries and tendon pain
 Joint Inflammation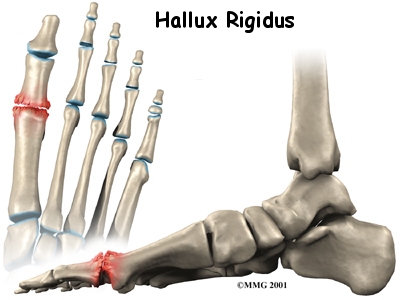 There are many joints in the feet. Inflammation can attack any of the joints in the feet though the most common location is the 1st metatarsalphalangeal joint (MTPJ).  The 1st MTPJ deals with a tremendous amount of stress through daily activity and strenuous exercise.  Some conditions may be related to gout, pseudogout, arthritis, or misalignment of the joint. Orthotics can be helpful in controlling the cause of the inflammation.